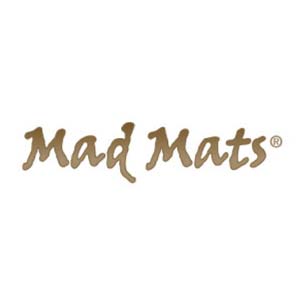 Among the fasting-drying lines of outdoor rugs on the planet, Mad Mats are made with incredible craftsmanship with durability and comfort in mind in your outdoor space. Mad Mats is dedicated to producing environmentally and socially responsible products.


Page 1 of 1




Page 1 of 1


Mad Mats Tubular Recycled Outdoor Rugs
Mad Mats are very famous outdoor mats featured in various publications. Made of recycled polypropylene (plastic) the Mad Mat is perfect for porches, decks, and patio areas. Unlike most outdoor mats, attractively designed Mad Mats are made from high-grade recycled polypropylene from sources such as water bottles and plastic milk and soda bottles and and other kinds of packaging. Popular for their classic style and modern usage, they can be put anywhere around the house, inside or out. Great and simple addition to your house. Unbelievable colors and soft on the feet!